---
When Brad Love, MD of Network Platforms, first became aware of what the Santa Shoebox Project was all about, he was staggered by the numbers. To date, the organisation has collected and distributed gifts to more than 750,000 underprivileged children in South Africa and Namibia over the course of 12 years. As a parent himself, Brad could well relate to seeing the joy experienced by a child receiving a gift.
---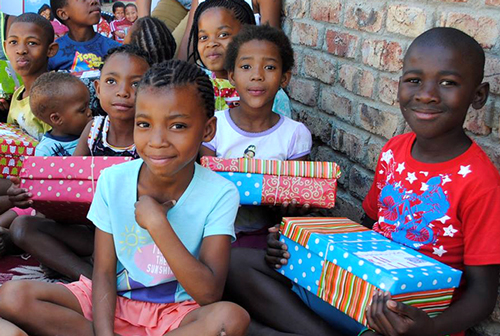 In July 2017, Brad approached Santa Shoebox with an offer. He asked if they would allow Network Platforms the opportunity to host both the Santa Shoebox website and their applications on Network Platforms' virtual server environment, at no cost. Network Platforms was very keen to get involved, based on the challenges Santa Shoebox had experienced every year when pledging opened, and also because they wanted to support what they felt was a phenomenal project.
---
Brad received a response from the Santa Shoebox COO, Debbie Zelezniak, who introduced him to a contact at their appointed development company, Graeme Greyling from GNET Web Solutions. One short meeting later, Brad and Graeme had come to an agreement – the entire Santa Shoebox environment would be moved to Network Platforms. They also made a decision to defer the move until after the current pledging season was over. This would not only allow more time to implement the correct topology, but would also permit extensive testing to ensure everything operated as expected.
During this waiting period, they also set up a meet-and-greet with Lesley Thomas, the IT Manager at Santa Shoebox, allowing her the chance to visit Network Platforms data centre in person and to provide detail about how the virtual environment was configured. "I was very impressed with the infrastructure and complexity of the redundancies," said Lesley after the tour, "but what was even more appealing was that we could add more resources as required. So in the event that we required more memory or CPUs, these could be added with little to no downtime."
"Another aspect was Network Platforms included monitoring of the resources so we could proactively manage and monitor," she continued, "and this also assisted us with the testing of the whole environment prior to going live with the pledges. Pledges opened on the 1st August 2018, and this is the first year we have had no issues on the opening day, which is fantastic. We truly appreciate the effort and professionalism from both GNET Web Solutions and Network Platforms."
For Network Platforms, the true success of the endeavour lies in the joy it will help bring. "It feels great to be involved in this project, and we really appreciate Debbie and Lesley entrusting Network Platforms with their environment," says Brad. "We are committed to providing ongoing assistance with their hosting environment, and look forward to a long relationship with this wonderful organisation."
Network Platforms is proud to be able to offer their support to the Santa Shoebox Project.
To find out more and aid their worthwhile cause, visit their website at https://santashoebox.org.za and make your pledge.