Network Platforms, leading service-driven ICT solutions provider, has invested in infrastructure, peering and a point of presence (POP) in London to provide clients with exceptional uptime, connectivity and network capability. The company has positioned itself as a wholesale service provider with services and solutions designed to provide clients with reliable connectivity regardless of demand or traffic surge. Internet traffic is anticipated to reach two zettabytes per year by 2019, according to Cisco, Network Platforms has established solutions that are designed to meet this demand and provide clients with seamless connectivity at all times.
"With the implementation of the POP at Harbour Exchange in London, we have expanded our service offering to include a variety of wholesale services, including DDOS mitigation, SDWAN and WAN optimisation," says Brad Love, CEO, Network Platforms. "We offer these to various cloud services such as Salesforce, Amazon Web Services, Azure and Office 365, just to name a few of the well-known names reliant on uptime and connectivity to deliver to their clients. These solutions form part of our overall wholesale service portfolio and can be tailored to suit specific business requirements or connectivity expectations."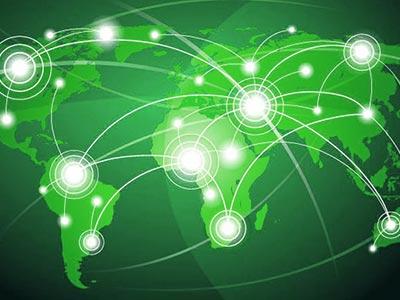 "We are now peering with the AMS-IX Amsterdam Internet Exchange, DE-CIX Frankfurt Internet Exchange and we have a direct 10 gigabit per second link into LINX, the London Internet Exchange," says Love. "We offer our clients the option of remote peering to any of these peering exchanges to ensure that they receive exceptional connectivity and quality within a tightly defined service level."
Peering is the term used to define the process by which traffic is handed from one network to another directly, avoiding the use of third party carriers and mitigating delays and connectivity issues. Network Platforms clients do not have to invest in infrastructure to take advantage of this service as the company delivers it directly to South Africa and its clients. This ensures that Network Platforms delivers exceptional performance quality, latency and uptime to clients.
"Our existing IP Transit services also include capacity on 3 international fibre cables including WACS, SAT3 and EASS SAFE and Seacom," says Love. "Our international and national Layer 2 links are offered both wholesale and to the enterprise customer with competitive pricing and the right levels of capability, security and connectivity."
With this wholesale offering, customers can create a blend of existing IP transit services with Layer 2 for remote peering for improved cost efficiencies and latencies. These services deliver better control and capacity, specifically over the long haul fibre routes from South Africa to Europe, and they are monitored to ensure that any issues are identified and managed.
Network Platforms provides a comprehensive portfolio of connectivity solutions, capacity and capability that can be tailored to suit specific customer requirements and can now deliver on a wholesale level. The company has invested in ensuring that connectivity remains the highest priority with monitoring, infrastructure, links and failsafe implementation across all layers and solutions.